Click A Category Below >>


Come and Explore DeTour & Drummond Island Michigan!


Great Golfing, Fishing, Kayaking, Birding, ATV and ORVing, Sunken Shipwrecks, The DeTour Reef Light and more!
Would you like to be listed within our directory for DeTour and Drummond Island? We would love to help you out- click below for details.

Welcome to the Drummond Island & DeTour Michigan Area!
Drummond Island offers year round vacation with activities such as snowmobiling, charter fishing, sight seeing, hiking, boating, kayaking & canoeing, scuba diving camping, and shipwreck exploration just to name a few.

DeTour is a quiet little village with an incredible Community Botonical Garden, great business opportunities - excellent Industrial Park, excellent restaurants, fishing, hiking, Michigan Lakeshore, and great kayaking and canoeing.

Michigan's Upper Peninsula
Rare Species, Landscapes and Plants


Drummond Island is comprised of 83,000 acres, 150 miles of rugged scenic shoreline, 133 square miles of forested lanscape, and 34 inland lakes. Within this diverse habitat, a number of rare species, land formations and plants can be found. To learn more about our Island's rarities, please visit our Rare page written by your web-guide, Jody M. Clark and explore the Natural History of Drummond Island. This informative part of the website will help readers find incredible facts on a number of subjects: Puddingstones, Maxton Plains, Alvar, Dry Non-acid Cliffs, Boreal forests, Prarie Smoke, Round-leaved Orchis, Calypso, the Yellow Rail, Leconte's Sparrow, the Common Loon, and the Hine's Emerald Dragonfly, just to name a few.

Photo by J. Kelley
Plenty of Wonderful Lodging, Restaurants, Kayaking Rentals on Drummond Island and DeTour!

Visit our Drummond Island Hotels (Check for our many new Hotels) and Motels on the Lake and Shore! Centered in the Upper Peninsula - this location is surrounded by great activities and sights to see! Drummond Island also offers Harbor Island Wildlife Refuge, the fossil ledges, great ATV and ORV opportunities, birding, 27 holes of Golf, and more! You will need to take a ferry to arrive at Drummond Island.
Drummond Island Ferry: Cell: 906-235-3170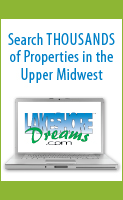 Drummond Island Historical Museum - Free Admission
906-493-5746 Curator: Audrey Moser
Located across the street from the Betsy Seaman Memorial Park, on the way to the Yacht Haven (on the Tourism Associations Directory map). Hours are 1 pm to 5 pm, 7 days a week. Memorial Day until mid-October.
Drummond Island Fudge and Confectionary
30420 E Johnswood Road
Drummond Island, MI 49726
906 493-5507


Drummond Island Flower Gift and Garden Center
30420 E Johnswood Road
Drummond Island, MI 49726
906 493-5507


Northern Properties
29507 E. Channel Rd
Drummond Island MI 49726
906-493-3445 or 1-800-292-5064
Fax 906-493-6944

Papins Resort
Log Cabin Rentals
31240 S. Maxton Rd
Drummond Island, MI 49726
906 493-5254

DeTour Area Chamber
P.O. Box 161, DeTour Village, MI 49725
(906) 297~5987

DeTour Village Municipal Offices
260 South Superior
P.O. Box 397
DeTour Village, Michigan 49725
Phone: 906/297-5471 - Fax: 906/297-2107

Drummond Island Tourism Association
Drummond Island Tourism Association
P.O.Box 200 Drummond Island, MI 49726
906-493-5245 or 800-737-8666


Click here to view the Drummond Island Michigan Snowmobile Trail Report